Academic writing can be a daunting task, especially when it involves sharing personal perspectives and challenging established ideas. It is something I have personally battled with many times, and still do to some extent.
In my experience as a doctoral supervisor and mentor, this is a particularly pertinent issue for doctoral students. Many of us struggle with the fear of being judged or seen as we put our thoughts into words. It can sometimes coexist with Imposter Syndrome, although the two are not the same at all, and often are not linked.
In this blog post, I will explore the challenges of academic writing for your doctorate and discuss strategies to overcome the fear of putting yourself out there.
I had that fear too
I felt that fear of putting my writing in front of other people – hard – when I was writing my Master's dissertation. Surrounded by people who were 'more senior' than me in their career, utterly bewildered by the norms of study at that level and fighting personal challenges at every turn, I was convinced that I didn't belong in the room.
Every word I wrote was painful, and I struggled – even though I had great data, a practical and interesting topic and lots of support from my case study organisation.
The dissertation was submitted and marked, I graduated and moved on. That was 2005.
So imagine my shock when I was notified – literally whilst in the middle of writing this blog (18 years later) – that that unpublished dissertation has been cited in a number of highly ranked journal articles.
Evidence, if you need it, that putting your ideas out there really is worth the pain – you may change someone else's life (or research) by sharing your ideas!
Challenging Established Ideas
As doctoral candidates or researchers, it is our job to challenge the established thinking in our field. This can be intimidating, as we question the authority of renowned writers and fear the repercussions of offering alternative perspectives.
The vulnerability we feel in these situations can be paralyzing and hinder our progress. Many times, the shaking hands and clammy 'pits which come with conference presentations have been present when I've been sat at my desk on my own – writing my views which don't wholly agree with the 'big thinkers' in my field. It can be as scary as finding a big, hairy spider under your pillow at bedtime (*almost*).
The Intimidation of Personal Academic Writing
When we write for work, it often feels detached from our personal selves. Strategy documents, course handbooks, or whatever we write for work are tasks we complete for others. Head down, get on with it – it's fine.
However, when it comes to writing about your research, it becomes personal and vulnerable. This shift can trigger anxiety and self-doubt, making it difficult to express our unique viewpoints.
Finding my way through this situation was the key to finally getting my doctoral thesis written, and it can be for you too. There are a number of ways to get through the challenge of finding writing hard when it feels personal, and in the next sections, I will suggest how embracing the fear, trusting your own voice and using structure can all help.
Embracing the Fear
Finding ways to manage the emotional response to writing is crucial. One technique is to adopt a mindset of not caring about judgment. This doesn't mean disregarding the importance of your work but rather focusing on the process and the value it brings.
To overcome the fear of putting ourselves out there, we must learn to embrace it. Acknowledge that the fear is natural and understand that it does not define your worth or credibility.
Remember that you are contributing to the academic discourse and have valuable insights to share.
You would not be enrolled on your programme if your supervision team didn't think you have something to contribute.
Recognise that growth and progress often stem from stepping outside your comfort zone.
You may find stress management techniques that can help you – I find Emotional Freedom Technique ('tapping') to be really helpful to manage that fear of writing.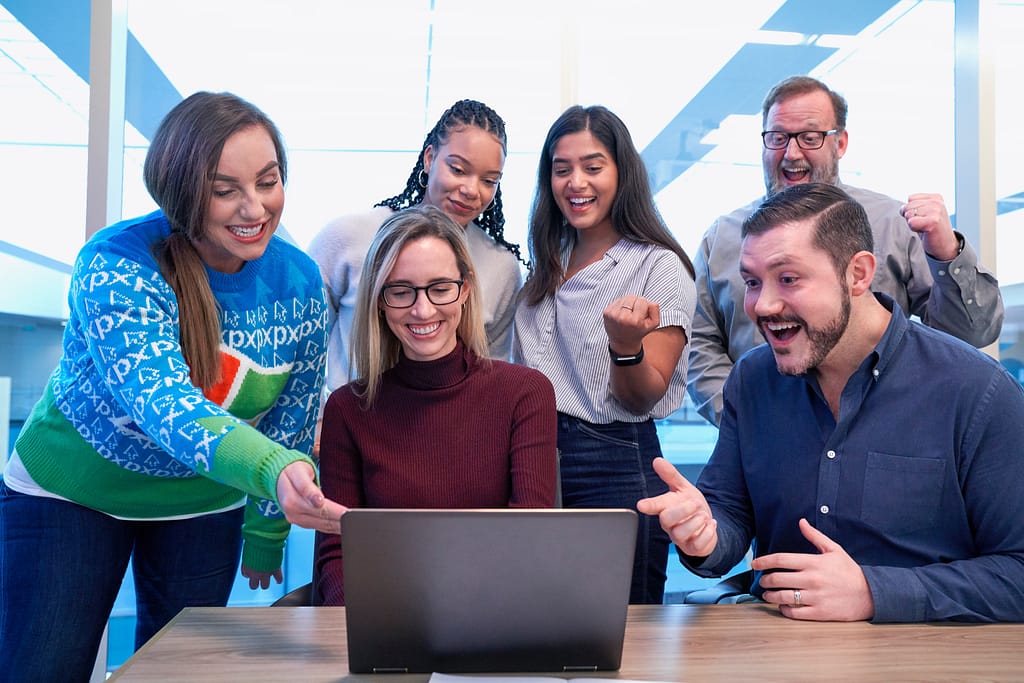 Your writing is not YOU, and generally we are the worst judges of our own work. This is why having other people to get feedback and support from is so important.
The Doctoral Success Circle provides that support, feedback and input from others on the same journey, and we see great outcomes for our members as they grow in confidence and get positive feedback from peers.
Trusting Your Own Voice
Trusting your own voice is essential when writing up your research. Remember that you have unique insights and perspectives to contribute to the academic conversation. Building confidence in your voice takes time, but it is a worthwhile journey.
Surround yourself with supportive mentors and peers who can help validate your ideas and offer constructive feedback.
If you can present your work in front of others at symposia or conferences, you will get great feedback too and gain confidence from that.
The Power of Structure
Structure plays a vital role in effective writing. It helps you stay organised, saves time, and ensures clarity in your arguments. With a clear structure, you can manage your writing tasks more efficiently and maintain a logical flow of ideas. By knowing where you're going, you eliminate the overwhelm of not knowing what to write or having multiple avenues to explore.
Creating a well-built draft table of contents can provide a roadmap for your thesis or research. Each time you sit down to write or record your thoughts, focus on a specific topic or subheading. Keeping your field of vision smaller in this way will prevent overwhelm and panic. This approach keeps you on track and reduces interesting tangents or distractions in your writing.
It's time to be brave!
Writing can be an intimidating journey, especially when it involves personal perspectives and challenging established ideas. However, by embracing the fear, trusting your own voice, and adopting practical writing techniques, you can overcome the fear of putting yourself out there. Remember that your unique insights contribute to the academic discourse and have the potential to make a significant impact.
Embrace the process, reward yourself along the way, and watch your writing flourish.
>> If you need help, I'm here <<
or download my When Writing Feels Personal Checklist: