Empowering Doctoral Students to Succeed
Guided journal prompts to streamline your research journey
Doing your doctorate is such a big dream, and you're working hard to make progress but:


You're overwhelmed by the sheer size of the project



You know what you want (or need) to say, but structure and form is eluding you



Exactly what is supposed to go where, now?
Designed specifically for doctoral students, these journal-type prompts provide invaluable guidance and inspiration as you navigate the different stages of your study. Written with the challenges of a big study in mind, each prompt is carefully crafted to support and encourage you along the way. Whether you're feeling stuck, in need of fresh ideas, or simply seeking a boost of motivation, Thesis Writer's Toolkit is here to help.
Hi, I'm Gina!
My mission is to empower and support ambitious women on their journey to completing their doctoral thesis.
With over 20 years of experience in higher education and extensive expertise in doctoral studies, writing, motivation, and organisation, my goal is to make your life as a doctoral student easier and more enjoyable.
With a focus on simplicity and ease, I provide mentoring, support, and training tailored to each stage of your doctoral journey. Whether you're just starting or preparing to defend your thesis, I am dedicated to helping you submit and succeed.
From the introduction to the Prompts:  
"As a supervisor and mentor, I have worked with countless clients who struggle with writer's block, procrastination, and lack of clarity.  When you don't know what needs to go where in your thesis, it's hard to keep moving forward.
This toolkit was created to meet the needs expressed by many of my clients, providing them with prompts and tools to help them get unstuck and make the most of their precious time.
It is a comprehensive set of prompts designed to help doctoral students overcome the hurdles they face when putting pen to paper. 
Whether you're early in your study or writing up your thesis, this toolkit will help you create a valuable outcome from the time you spend writing. With carefully crafted and structured prompts and expert guidance, the Thesis Writer's Toolkit is an essential resource for anyone who wants to improve their academic writing skills and achieve success in their doctorate."
Inside the Thesis Writer's Toolkit
These are a set of journal-style digital products designed to support individuals pursuing a doctoral degree.
Here's how they will help you: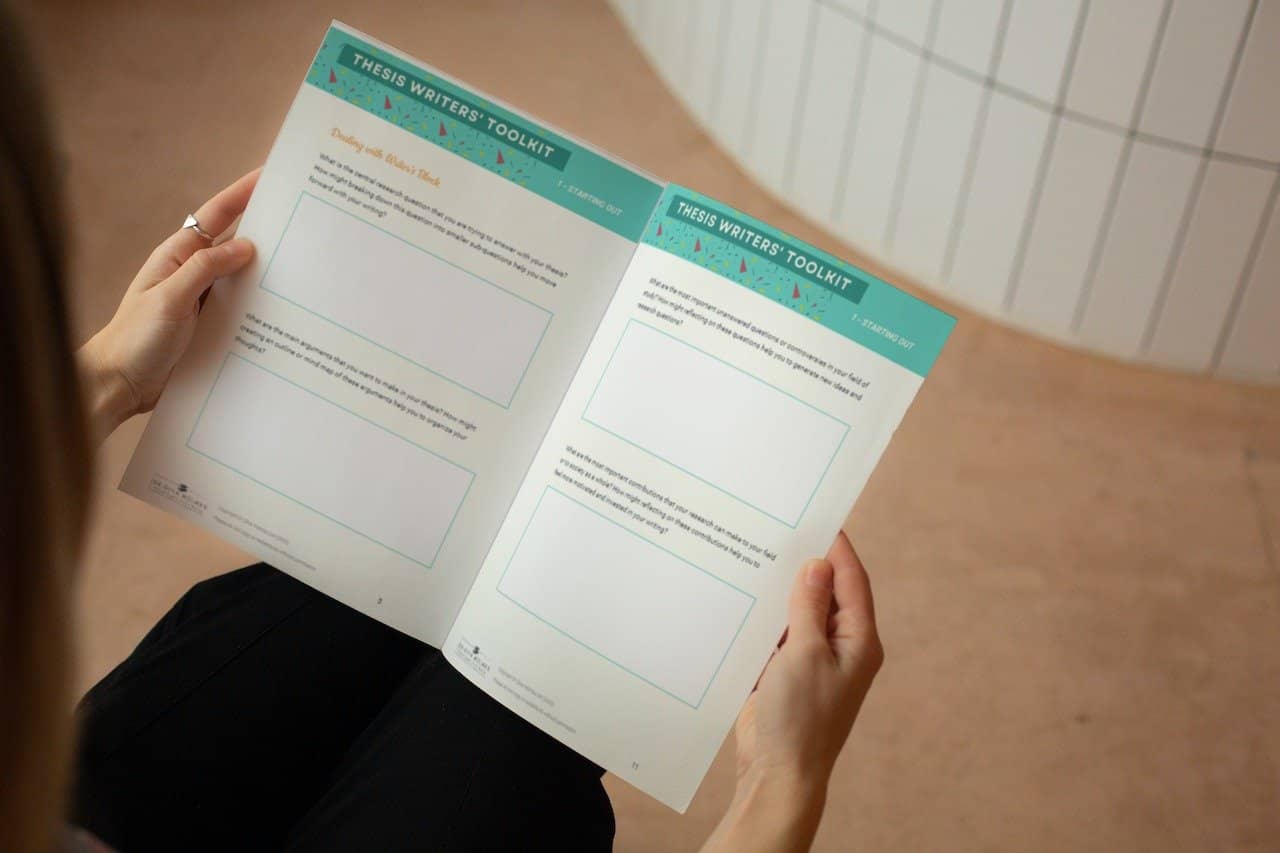 Tailored Prompts for Doctoral Students
You'll find a range of carefully crafted prompts, specific to each chapter of your thesis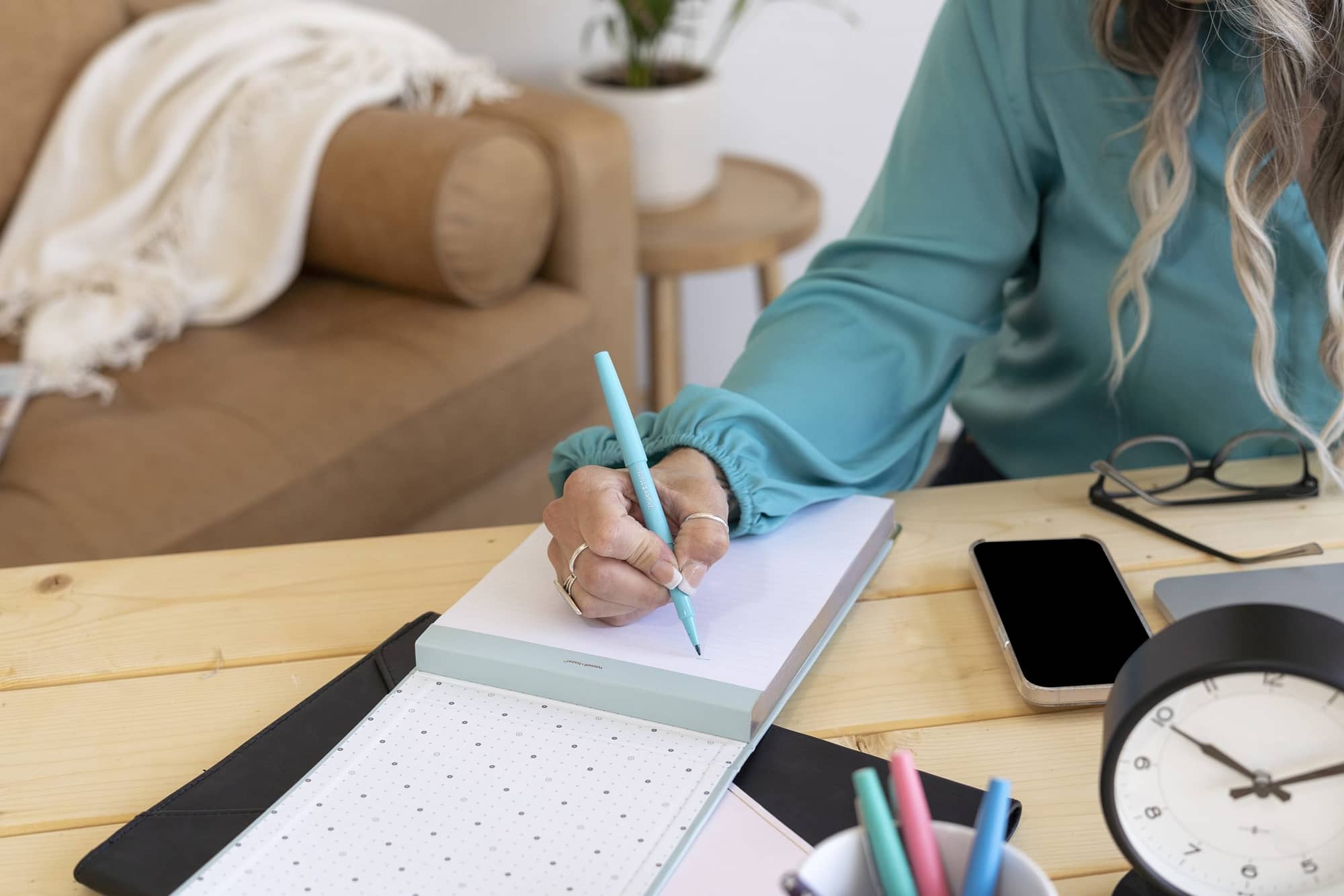 Reflect and Refine Your Ideas
Think critically, analyse your research, and make connections between different concepts using the prompts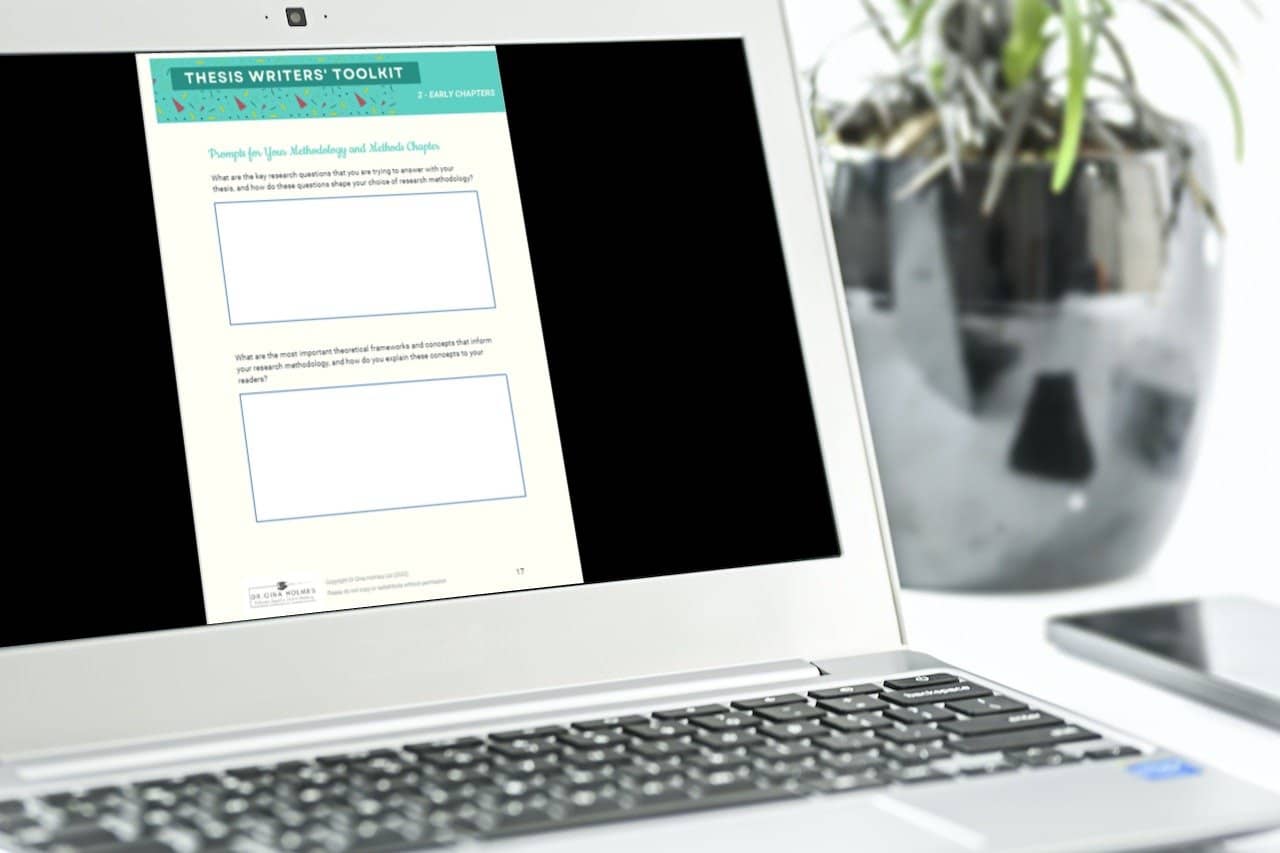 Stay Motivated
The prompts provide a structured framework to record your thoughts, ideas, and research findings.  Keep a record of your progress!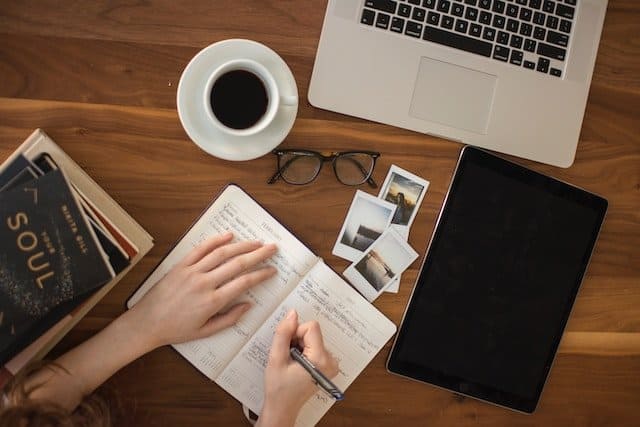 enhance your research skills
Use this distillation of my years of supervision experience to help you write a better thesis
The Toolkit is a carefully crafted collection of journal-type prompts written specifically for people pursuing a doctoral degree.
1: Starting Out
This kit deals with the overarching themes of writing a thesis and should be your foundation document:
Refine and crystallise your research question
Develop your academic technique
Get past writer's block with specific prompts to help you think differently about what you're doing
Refine your work processes so they are best for you
Tips for editing and writing well
Action steps to help you start your literature searches effectively
You'll come back to these prompts time and time again: they'll be invaluable as you progress.
2: Early Chapters
The first half of your thesis (pre-data-collection) has it's own needs:
Establish your credibility as a researcher
Clearly explain what your topic is and what you are going to achieve
Understand how to position your work in the field of study
Explore key concepts necessary for your literature chapter
Ensure you critically discuss all the key areas of your methodology
Structure each chapter to keep your reader interested.
These chapters are key to demonstrating your expertise.  This kit will show you how.
3: Later Chapters
Writing up your findings and making good conclusions is an art form all of its own:
Prompts to help you 'frame' your work
Reflect on the significant aspects of your findings
Write persuasively to demonstrate the importance of your work
Create nuanced  and credible discussion
Demonstrate clear links between the chapters of your thesis to show continuity and completeness
Finish strong with these prompts on crafting a compelling thesis.  Bonus acknowledgements prompts included!
What students say about me:
"You take a lot of the mystery out of what is meant to be in a thesis and how you're meant to go about it. "
"I greatly valued your ability to provide clear and insightful guidance."
"Working with Gina is easy and fun as she is encouraging but realistic.  It is a secret superpower to have Gina on your side."
Frequently Asked Questions
Is this Toolkit suitable for all doctoral students, regardless of their field of study?
Yes.
Here's the thing.  All our fields of study are wildy different – I work with everyone from creative, 'artsy' topics and philosophy right through social science to hard science.  Our studies, methodologies and approaches can be (and often are) very varied.
But – almost without exception – the output of a doctoral study will have a very similar structure.  Sure, different lengths.  Some of us will have to submit 'artefacts' as well as a written report (the thesis).
And the level of thinking, writing, discussion, evaluation – they don't really change.
These prompts are all designed to help you with those bits – the thinking and crafting of your study (and thesis).  The subject expertise is up to you 😉
What is the format and structure of the Toolkit?
Each part of the Toolkit (Starting out, Early Chapters or Later Chapters) is delivered to you immediately on purchase in an email.
You'll get both a fillable workbook AND a PDF version.
So you can type in as much and as many times as you like, or print it out and write in it by hand.
Can I use this Toolkit even if I am at the early stages of my doctoral degree?
Yep! It is absolutely ideal if you are at the beginning of your study!
It will help you form your ideas, understand exactly what you need to produce by the end and give you direction in the middle.
'Starting Out' is probably the best place to start – but if you're like me and like the Big Picture, then grab all of them and use them as your roadmap.
Can I pass these along to my friends?
I'd love you to share the links – to the products and my website – with your friends and peers.  Helping doctoral students is a very great joy for me.
But PLEASE don't copy or try to resell these prompts.  They are my work and the copyright is mine.  We all know the rules about plagiarism! 😁
What if I don't like them? Can I get my money back?
Due to the digital download nature of this product, there are no refunds available.
If you are having problems applying them to your work, please email me and I'll happily meet with you and help you out.
I'm a doctoral supervisor; may I use this Toolkit for my students?
It will be amazing to see the Toolkit reach more and more students!  Please contact me by email so we can arrange a licence for you to use them for your students.
How do I get more support to get my doctorate finished?
If you love what you're finding here, you've got two options:
Join the Doctoral Success Circle – our community of students who are making friends and progress with support, training and co-working.
Or you might want to work with me 1:1 to get my full support.  More details here.
Get yourself on the fast-track to submission with the Thesis Writer's Toolkit!